The creators of this site, and nearly all of the stuff on it are: Agent Orange (AKA William, on the right) and Gitchmaster Zero (AKA Richard, on the left).
Pay no attention to those two freaks behind the curtain!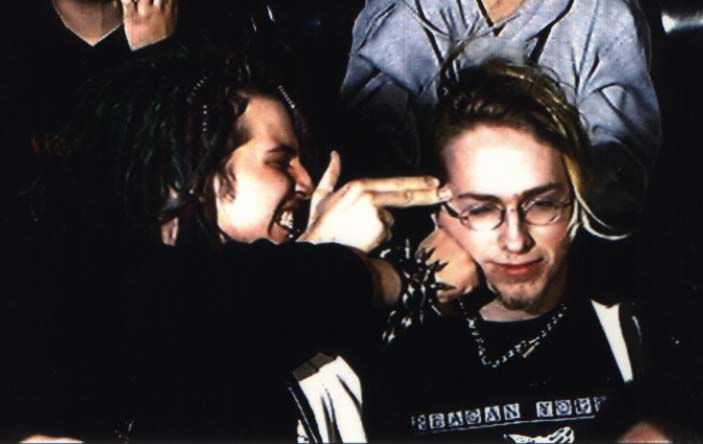 Contact:
The Electric Cool Aid official email address is
ecap@comic.com
For all comments/complaints/questions, or if you wish to make requests for merchandise, etc. email
William
.
Also, be sure to send any (and all) artwork you would like to see posted here, rants, cookbooks or porn to William.
Richard's
domain of expertise spans over:
Drawing
Inking
Concepts and plot
P.R.
Mastery of the universe
William
is master of:
Colouring
Webpages
All things computer-ey
Printing
Inking (Occasionally)
Concepts and writing
Cool-Aid
To reach either of us by snail mail, or by fone, e-mail us first, and then cut off your right ear to prove your loyalty, and we'll send you our mailing addresses or phone numbers.